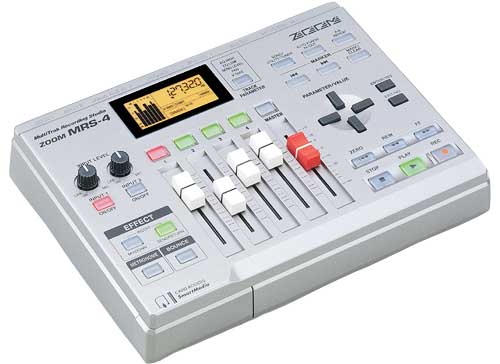 Quick and hassle free operation. With the MRS-4, extensive digital editing tools are at your fingertips. 4-tracks playback and 2-tracks recording simultaneously.
Three types of effects operation, INSERT EFFECTS like the Compressor/Limiter optimize the dynamic range of the input from your guitar, bass, or microphone. Complete mixing functions in a mobile package
Metronome and Tuner Once you set the tempo, the metronome automatically starts as recording begins. Managing your Smart Media, data convert using the Card Manager.
With the free "MRS-4 Card Manager" software, audio data for each track can be converted to/from WAV or AIFF files and can be
used with your desktop DAW software. If you back up the data or set up a library on your computer, the running
cost is basically zero.